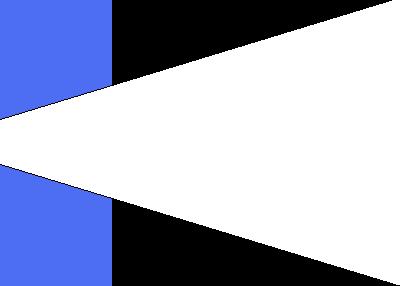 Cherson Outpost
of the New Varangian Guard
Welcome to the homepage of Cherson, (pr. Kherson) the London, England Associate Branch of the New Varangian Guard Inc. The New Varangian Guard is an Australian-based re-enactment society which re-creates the period of Byzantine history during which Viking mercenaries formed the Varangian Guard - the elite bodyguards of the Byzantine Emperors. Local groups of the New Varangian Guard re-enact various the Byzantine Empire races and groups from the region and period during which the Guard existed. Apart from the Varangians themselves, amongst those re-created are Irish and Scandinavian Vikings, Turks and Crusaders.
We take our name from the Byzantine theme (province) of Cherson which was on the South West tip of the modern Crimea. To most Byzantines, Cherson was a distant and strange place, representing the furthest flung part of the empire, and was a favourite place to exile political prisoners or other undesirables. In the 10th and 11th centuries, Cherson was a major trading outpost of the Byzantine Empire. It was threatened by the Khazars and featured large enough in the politics of the region to made a 'Theme' or Military District in it's own right.
The modern Cherson group is closely associated with Valhalla Herred, a UK Vikings group based mostly in and around London, but with many friends across Northern Europe who are collectively known as the Vahalla Ulfhednar. Guarders who attended Hastings 2006 may remember Valhalla as the hosts of a memorable party and feast which was held next to their sleeping accomodation.
Within The Vikings we aim to reproduce as accurately as possible a group of Viking warriors typical of those who wrought so much damage on the British Isles in the 10th and 11th Centuries up to the Battles of Fulford, Stamford Bridge and Hastings. We do so with a determination to have fun at the same time, and we are not shy about travelling to meet, drink and kill fellow Viking reenactors wherever they are found. Over the last few years the blue and white shields of Valhalla have been seen on re-enactment battlefields from Missouri to Warsaw, from Moesgaard to Milan.
Within the NVG, we try to serve as a link or point of contact for members of the NVG who are visiting the UK whether for a short period or for the long term. If you plan to spend some time in the UK and would like to either take part or just come along to one or more events, follow this link.
---
| | |
| --- | --- |
| Click here for a history of the ancient city of Cherson. | |
| Click here to learn more about the Varangians. | |
| Click here to learn more about the Byzantines and their involvement in the First Crusade. | |
| Click here to visit the main NVG Inc website. | |
---
This page Copyright ©
Peter James 2008
Updated October 23rd 2008